SailRacer and SailTimer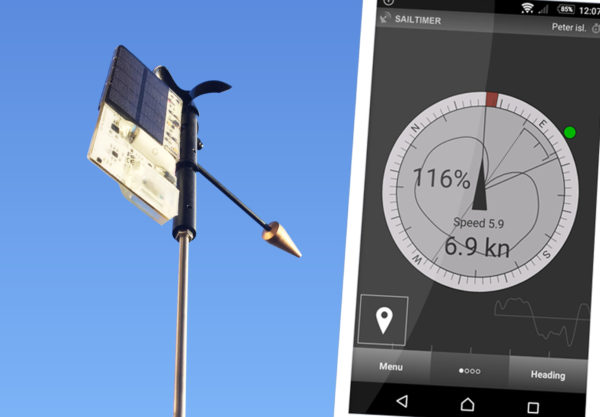 SailRacer, the leading sailing app for both professional and amateur sailors, announced a partnership with SailTimer Inc., the leader in Wind Instruments for non-instrument boats. As of today, both companies will jointly market each other products. Sailors now will have the ability at an affordable cost to measure wind and sail the most efficient and fastest course also taking into account polar, laylines and wind oscillations.
"There are a lot of sailors out there worldwide who have a tablet or smartphone, but who never bought a masthead anemometer for their boat before. The low-cost Wind Instrument is the first masthead anemometer that works with rotating masts, It is also small and portable, so can be used with dinghy racers. It is submersible, and can easily be mounted on a tripod. With the SailRacer app, they now have a chance to use all of the advanced navigation functions, with an affordable Wind Instrument," said Craig Summers, President SailTimer Inc.
"We are now able to provide our SailRacer app users additional value to provide them the option for an affordable Wind Instrument. It works seamlessly with the SailRacer app and provide instant value for the Sailor. Whether you are at home and want to check the wind conditions on your boat, replay and analyze your tacking decisions or just get faster at the finish line. The Wind Instrument and SailRacer app are absolutely must-haves for sailors,"said Ricardas Novosinskas, CEO SailRacer.
Vilnius, LT / Halifax, CA – May 23, 2017