VMG is misconception
During SignalK workshop organized by DigitalYachts at METS trade show we heard a discussion that the most important thing during upwind and especially downwind is VMG. This is WRONG and we think this is common misconception.
VMG is a derivative from a wind and a lay-line determined in a polar. There is no effective way to determine best VMG other than to play with different angles to the wind. To determine the favorite tack and decide the moment of maneuver is not easy in oscillating wind, and we all know that the race is not the time for experiments.
The favorite tack is determined only by difference between wind direction and its average. Right shift from average means that favorite is starboard when beating, left shift – port (and opposite when running). The best moment of maneuver is when this graph crosses an average value.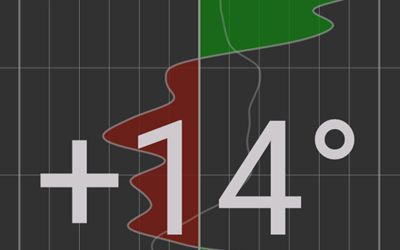 When we have correct tack the "best VMG" or the best angle to the wind is clearly visible in a polar and can be adjusted without experiments. In the example below – bearing 5 degrees will get us to the mark faster.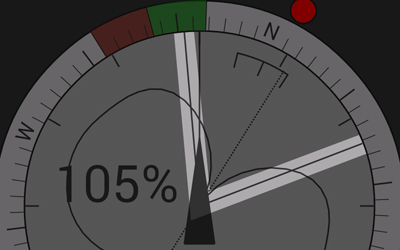 The question is – for how long we need to calculate wind direction average? And the answer we found in a wind game in which we have a record of 500 000 races in real wind conditions. The best winning rate in a human versus computer – is 6 minute average in 1.2nm race.
Striving for best racing performance is what we do at SailRacer. We want you to take this advantage for your next competition and share results with us here https://www.surveymonkey.com/r/SAILRACERNET