InkDisplay released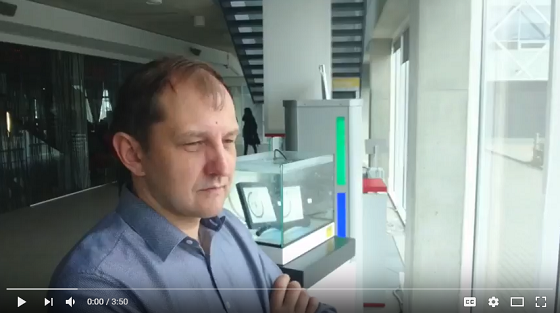 After months of painstaking development, Sailracer.net, a sailing app and a company, greatly appreciated by more than 60 000 users, has launched their latest product – InkDisplay – high contrast display for sailing with the best possible visibility even through polarized sunglasses in direct sunshine.
Main features:
E-Ink carta (e-paper) screen technology provides perfect visibility in direct sunlight from all directions, even with polarized sunglasses.
Batteries, over 4 times more powerful than usual, keep the display running on a full refresh rate for several days.
It is waterproof – IP68 means the device can be immersed underwater, not only for half an hour, like most waterproof devices, but for months – there is no risk of leakage.
The case, made from soft polyurethane resin, absorbs shock vibration if you drop it, making it non- slippery on a wet deck.
A batch of InkDisplays were pre-ordered prior to the launch of the product. Here below is the feedback from one of the first users:
"It's simply exceptional. I have not seen anything better and brighter. Sturdy, visible in the sun, rugged and waterproof. Undoubtedly the best racing screen yet. SailRacer.net really knows how to craft their products." – Simonas Steponavicius, X35 helmsman, LTU1111.
Today I am here with Ricardas, the founder of sailracer.net, and the developer.
And Sailracer is releasing InkDisplay on the market.
So – what is InkDisplay about?
Basically, it is a screen for sailors allowing to view all race relevant information. It has bright e-ink display, batteries four times more powerful than regular tablets; it is fully waterproof, with a rubberized cover so it sticks to the deck, and if you drop it – it will not break but bounce.
Can you tell me how you came up with a device like this?
Because LCD screens in direct sunshine do not work. All LCDs have LEDs on the back, and the view on the screen is made by dimming or coloring pixels on top of LEDs. So, to make LCD bright outside, you need to have LEDs brighter than sunlight.
E-ink carta technology is totally different: it works by reflecting the light which hits the screen. So the brighter the sun is, the brighter the view is. It is also visible with polarized glasses, from all angles, etc.
It is rated IP68. What does that mean?
It means that it can work underwater for any amount of time. Not just for half an hour in one-meter depth of water like most waterproof phones, but forever. There is no risk of leakage.
All electronics inside is molded into one solid piece of plastic with a rubberized layer on top..
To make the USB port waterproof, we use a special magnetic adapter. Buttons are covered as well.
This screen behind me has already been in the aquarium for 3 weeks.
As E-readers consume very little power, why do you need such a powerful battery?
Ink display does not require any power at all to keep a static view. You can basically remove the and it will keep the displayed view for several weeks.
But to refresh the ink screen you need even more power than for LCD. This device has an eight thousand milliamphours battery, with a refresh rate of 2 times per second and it works for 30 hours.
It is an android, isn't it? So, will I be able to install other apps?
Yes it is an android, but it is not Google play certified. For some reasons Google does not certify non-color screens.
So it does not have "Google play store" app, "Google maps" etc.
Though, it possible to install apps manually, which have an APK file.
What apps are pre-installed?
Sailracer display app – it mirrors your screen from a regular phone or tablet. It is easier to control everything from your phone.
When sailing, I always have a phone in my hand, and Ink in the cockpit. That way you can control everything while hiking and don't need to go to the cockpit to press a button.
We have already received a request to make it possible to ping the start directly on Ink – for the same visibility reasons – we are working on that.
Also in the future, we will add the full "Sailracer" app with NMEA and SignalK connection.
What about using this screen for other outdoor activities?
Why not, but, I don't believe in multifunctional stuff.
We made this screen for sailing, for racing, and to be used on a boat – it is perfectly suited to that purpose.